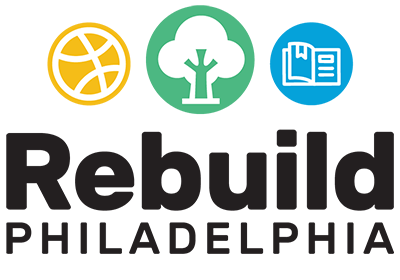 Surety Bond Associates is the Rebuild Ready Business Supports Program consultant. Made possible by the Philadelphia Beverage Tax, Rebuild's initiative is to invest hundreds of millions of dollars to improve parks, recreation centers, and libraries in neighborhoods across Philadelphia.
The Rebuild Ready Business Support Program is designed to provide eligible Philadelphia businesses with education, mentorship and financial support to prepare for upcoming Rebuild projects and build their capacity in the process. Often, these businesses face barriers that make it difficult to work on public works projects.
» Learn More.
Rebuild Ready will help small Philadelphia businesses:
Become certified and registered as a minority-owned (MBE) or woman-owned business (WBE) through the Emerging Vendors Program
Meet Bonding and Insurance Requirements
Access to Capital and Financing
Understanding Bid Processes and Managing Cash Flow
Technical Assistance and Back Office Support
Access to Rebuild projects
» To Learn More & Enroll, Click Here.
Rebuild Emerging Vendors Program
The Rebuild Emerging Vendors Program helps design and construction businesses get certified as minority- or woman-owned.
Participating businesses can be counted toward diversity goals for Rebuild contracts, and will get expert assistance to work toward permanent minority- or woman-owned certification for all City contracts.
Participants must have a business based in Philadelphia, and provide services that are relevant to Rebuild projects. This includes design, construction, and community engagement firms. Businesses that provide other services will be processed if they have secured a Rebuild contracting opportunity.