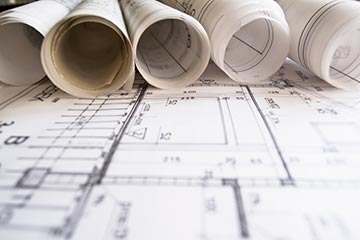 Establishing a relationship with a bonding company presents a barrier to most small contractors trying to grow. In response to this obstacle, along with the growing demand by owners to hire more M/W/DBE and veteran owned construction firms, Surety Bond Associates has developed surety support programs and services designed to help smaller contractors gain access to the financial resources necessary to increase bonding capacity and gain access to larger contracts. Our programs also protect the project owners, general contractors and construction managers that hire these firms.
Consulting
Surety Bond Associates diverse background and proven track record allows us to offer a wide variety of consulting services to the surety, construction and public sectors.
» Learn More.
Bonding Assistance Programs
Our customized Bonding Assistance Programs are meant to enhance the ability of small, minority, woman and veteran owned firms to compete for public works construction contracts by providing access to all the tools and training necessary to develop and grow into sustainable construction enterprises.
» Learn More.
SBA Surety Bond Guarantee Program
The SBA guarantees bonds up to $6,500,000 issued by surety companies for construction, service and supply contracts, and reimburses the surety for a percentage of the loss if the contractor defaults. Through this program, Surety Bond Associates can help eligible small contractors qualify for lucrative contracting opportunities who could not otherwise compete in the traditional marketplace.
» Learn More.
Project Funds Control
Statistics reveal that approximately 80% of failed projects stem from cash flow problems, mismanagement of project funds, and diversion of project funds to non-project purposes. Surety Bond Associates' clients receive access to the leading providers of funds disbursement providers in the surety industry, which enhance a contractor's ability to qualify for both bonding and project financing by protecting project funds.
» Learn More.
Subcontractor Prequalification
Surety Bond Associates provides Subcontractor Prequalification and capability analysis services to third parties on a fee basis. General contractors, construction managers, private owners and construction lenders that receive this service have assurance that the contractor is financially sound and capable of completing the project according to the contract.
» Learn More.
Surety Escrow
Our Surety Escrow service combines our Subcontractor Prequalification with Project Funds Disbursement for contractors that cannot qualify for traditional bonding to create a comprehensive project risk management service.
» Learn More.
NYC Department of Small Business Services Bond Readiness Program
NYC M/WBE certified construction firms receive education, training, and one-on-one financial management assistance to help obtain surety bonds and increase surety bond capacity on City and other construction projects.
» Learn More.
Rebuild Ready Business Support Program
City of Philadelphia M/WBE construction firms receive support getting certified, cohort construction industry training, financial management assistance and back office support to bid and perform on Rebuild construction projects.
» Learn More.